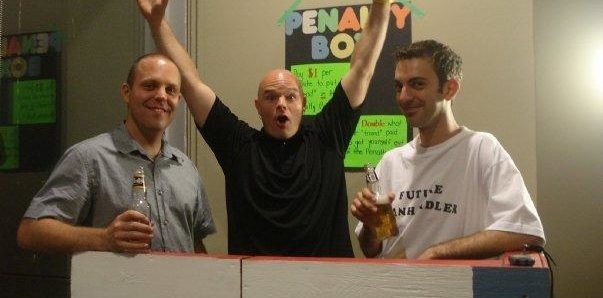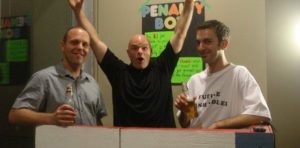 Choosing the Best Games can be daunting when we have such a large selection. Sorry about that:) You must have a ton of little questions when planning your event, and narrowing down your game choices is just another to-do on that long list of yours. If you don't know where to start, please refer to our list of common questions related to deciding which games to choose, and hopefully you will get some guidance. If not, you can always Come See us in Person to see our full inventory in person, or give us a Call or Text or Email.
Game FAQs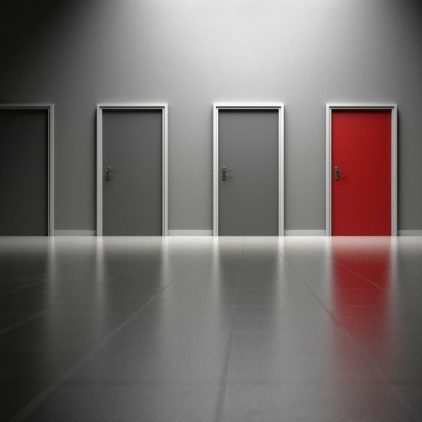 Obviously we are a bit biased when we suggest that you have games, but the games serve a dual purpose as it provides entertainment but it also generates money for you too.  We put together a few packages for you that are fantastic for Fundraisers, and there are great savings here!
When you are choosing your games, keep in mind that you may want to introduce different games throughout the night to keep it interesting, rather than doing them all at the same time all night. As an example, when guests arrive they may do one round of each game and then sit at a table for the night. But if you keep bringing out new games and get people excited about new tournaments or prizes to win, they will be more likely to keep getting back off their comfortable chair!
Want to know how many games to rent? CLICK HERE to find out. You should pick enough games that will keep your guests entertained all night, not just for half an hour. This is hard to remember because the idea of making lots of money may keep getting in the way, but the real purpose of the night is to entertain your guests and celebrate the whole reason you are throwing a Fundraiser. If you remember this and provide your guests with great entertainment all night long, the profits will just come.
When it comes to deciding WHICH games will work, just ask yourself what you would enjoy playing if at a Fundraiser.  You know your crowd best, so pick games that you think they will enjoy – pick some that are more popular with the ladies, and a few for the men.  Have a good mix so that you appeal to everyone, so that means some that are super challenging, and some that are no brainers.  Have a good variety and you will be set.  Ask us for help if you don't know where to start.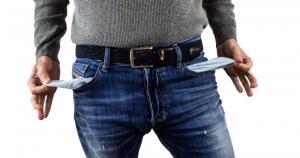 We have tons of tips for you to consider so that you know How to Avoid Breaking Even on a Game. Keep in mind however, that there are many variables involved when trying to maximize your profits and your success is dependent upon so many things! So although we cannot guarantee success on raising money for any of our games, we definitely have some excellent tips on how to avoid disappointment.
Your Success Depends on:
How well organized you are (if you are forgetting lots of things and are running around last minute, that will not make for a smooth event and you could be losing out of the effectiveness of games)
How well you pump up the excitement about the games (whether you advertised on your Facebook page ahead of time the games that will be there, how much the DJ talks up a game on the mic, etc.)
If you had someone manning the game the whole night (we have been to Fundraisers where they had all of our games lined up, but only one person watching over them… IF they were there.  So we walked up to a game to play, but nobody was there to take our money so we walked away)
You didn't choose games like Roulette or Craps – although these are fantastic fun games for a Casino Night, you cannot run them in a way to guarantee yourself a profit.  In games like Blackjack and Poker, you can run it to guarantee yourself a profit, so keep that in mind.
How well you advertised the games around the room (be sure to rent our Signs as they stand out and explain the price and prize efficiently)
Who you have chosen to run the games (pick fun outgoing people who are happy to help.  Not your quiet sister who sits on a chair not making eye contact with anyone and giving off bad vibes)
If your helpers are quick with counting (honestly, sometimes these helpers are either too drunk or not super good at math and end up giving away your profits without realizing it)
If your helpers are sober and on the ball (so they might have one or two, but if they are hammered at your Event, don't expect too much from them in terms of reliability and efficiency)
Where you set up your games (don't pick dark places are in the back corner, but put them in people's faces.  For instance some people like to set up the Jail & Bail game right in the middle of the room, rather than against a wall)
Average age group of your guests (young 20 year olds may not have as much disposable income as 40 year olds so they will spend different amounts.  The younger crowd might be more willing to spend money on drinks, where the older crowd would be a mixture of games and drinks.  Seniors typically do not drop hundreds while at these events either, as they are known to be more conservative spenders.  Also if you are the first person to get married in your friends group if this is a Stag & Doe, your friends won't get it yet.  They won't understand that the point is to make you money and they are expected to play some games)
How many games you have (you don't want too many or too little)
How much variety of games you are offering (don't rent 3 types of Golf games – have some variety to suit all tastes and skill levels)
How much you are charging for your games (too high, and nobody will play.  Too low and you are losing out on profits)
What the prizes are if they win (make it worth their while but don't be reckless and spend thousands on prizes as you should aim to get them mostly donated)
What else you may be focusing on (entertainment, DJ, dancing, silent auctions, etc.)
Number of people in attendance (having 50 people show compared to 300 people show is a large difference!)
So take these into consideration and have a good plan in place to avoid all of these, and maximize your profits!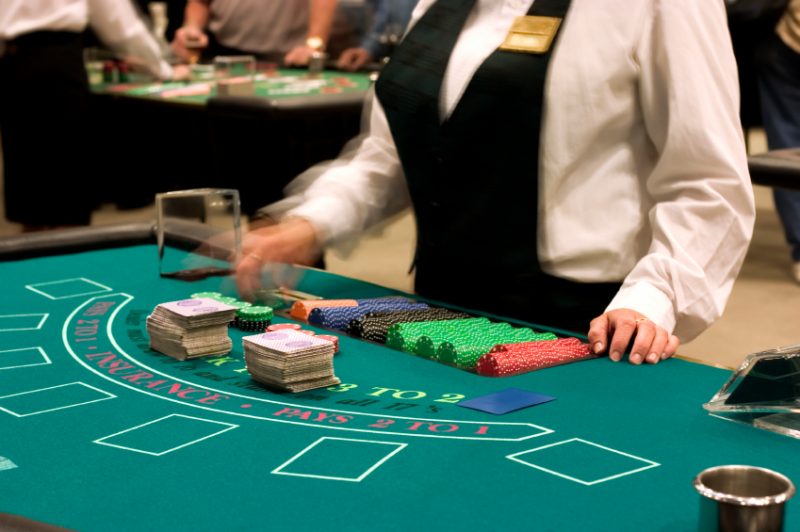 You might be wondering – How do I Book Dealers? When you book online with us, it will specifically ask you if you would like our Dealers if you are looking at one of our Casino Tables or Wheels. Check off that you would like them.
In the checkout, it will confirm that you still want these Dealers. Here is where you can enter the city that they would need to travel to, and the hours that you need them. Then it will give you a price.
Jack of all Spades will, on your behalf, contact the company that we subcontract our Dealers from, and provide them with all the information that you provided for your event. This company will take care of hiring the Dealers for your event, and they will contact you to figure out how you want the games run.
The Owner of the Dealing company (Vince) is fabulous to work with, and we have partnered with him since 2007! He might ask you questions like how you will like the games played, if there will be any raffles, how the poker chip structure will look like, or how the raffle ticket structure will look like.
Don't have any clue how to run a Casino Night for profit? Or is this just for entertainment yet you aren't sure how to make it all come together? Don't worry! His company is wonderful and he will guide you through every step till you are comfortable.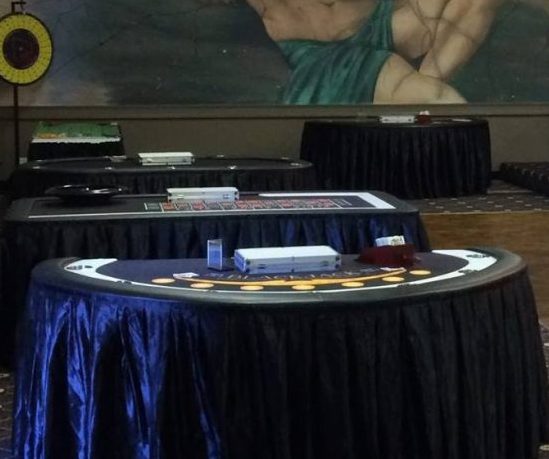 Once you have looked into how Many People each Casino Table Accommodates, as well as What Percentage of Guests will Gamble, you are well equipped to figure out how many Casino Tables to rent. Lucky for you, we have put together a handy spreadsheet where all you have to do is look at how many people will be in attendance, and it will dictate our suggestions on which tables to rent, and how many of each. Smart huh?!
Blackjack is always the most popular, followed by Roulette, and then Poker and so on.  The other Casino Games are extremely popular as well, but if you are going to have multiples of games, you may want multiples of the first three mentioned here.
Here is a super convenient and dummy proof spreadsheet which will help you get started.  It is broken down by game, and by how many guests you expect to attend.  Then we took 40% of that number and came up with a breakdown of what you may want to consider renting. Of course, this is just a guideline – you know your people better and what they would enjoy playing.  If you still need help deciding on quantities, just ask!
CLICK HERE to print the table that you see below OR to see a larger version of it.  
How Many Casino Tables to Rent

If you like our suggestions on How Many Casino Tables to Rent, and are ready to book, then head over to our CASINO NIGHT PACKAGES to make sure you get some discounts on your Casino Night!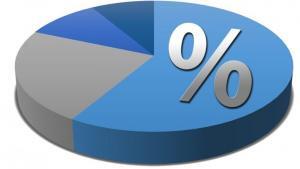 Well of course it can be hard to predict what Percentage of Guests will Gamble during a Casino Night.  You see, if you have couples coming, they may watch each other play so there might only be one participant at a Blackjack Table even though there are 2 people standing there as an example. If it is all coworkers, then you may have more participation but this depends on the ratio of females vs males.  Males typically are bigger gamblers but that is not to discredit the females.  Certain games attract certain genders too.
Now that we have totally confused you, we will try to help you with a number.  A good rule of thumb is to try to find enough games for 40% of your people.  So if you expect 100 to show, only find games that will accommodate around 40 at any given time.
Lucky for you, we have put together a spreadsheet that breaks down our recommendations based on the number of people you expect to come, and based on that 40% figure.  Aren't we kind?!  CLICK HERE to see a breakdown of how many people can play a Casino Game at any given time.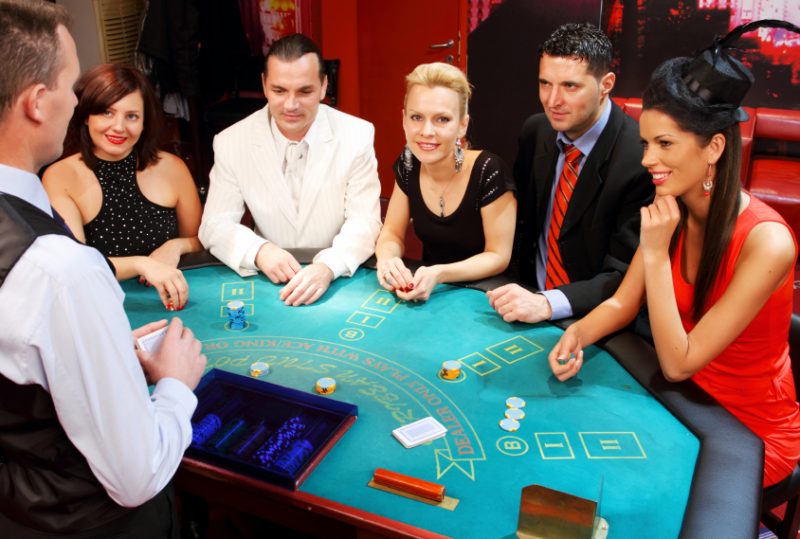 It helps to be able to understand How Many People each Casino Table Accommodates so that you can do your planning properly and have the right amount of tables. You don't want too many because it is a sad party when the room looks empty, but you also don't want too few because not everyone will get a turn. People might not feel like waiting in line to play, and will just give up. Below we have a list of our Casino Games so that you can judge how many people will be able to play at any given time.
The following can accommodate up to 6 people at any given time:
Roulette
Craps
Crown & Anchor
Horse Race Wheel
Car Race Wheel
Jungle Race Wheel
These Casino Tables can look after more:
The Blackjack Table seats 7 plus a dealer
The Poker Table seats 9 plus a dealer.
Now that you have this info, it should help guide you in choosing the appropriate amount of games suitable to the size of your party, and it should answer your main question of how many people each Casino Table accommodates.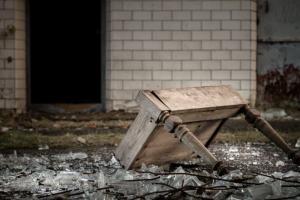 Ok, so this picture of a broken chair is not part of our inventory, but we thought that the pic went well with this page 😉 If a Game doesn't work, we will make it right. We go to great lengths to make sure that all of our equipment is in working order before it gets to you. We inspect and clean every item after a customer has finished with it.
After you have received your items, have a good inspection of all parts.  It is best to point this out before you even load it into your car, but we know you may be distracted with the actual event planning and not even notice.
If you notice anything later on while setting your games up, it is best to give us a call asap and send a pic of whatever you have found. Or even FaceTime us if you have an iPhone by CALLING US to show us in action, so that we may help you get it working.  It is a rental company after all, and people are rough with our items, so our games are bound to need repairs from time to time.  It is possible we may already know about the issue and have a work around, or perhaps it happened to you while in transit.
Either way, it is definitely best to call us asap rather than wait until you bring it back 3 days later to tell us that you did not even use it.  There is nothing we can do for you at this point, and there will not a refund if you did not allow us to try and resolve the problem for you.
If after helping you over the phone we were not able to fix your problem, we will wherever possible offer to substitute it with something else that is comparable for you, and you can come and make the switch or if we are able to, will come there to do switch.  In some cases, we may offer you a refund, but that our discretion to make that choice. We will decide if we believe that you were the one that actually caused the damage, and if the game left our showroom in working condition. We have cameras too that we can check.
Probably won't ever be an issue, so do not let this worry you, but we put it here just in case!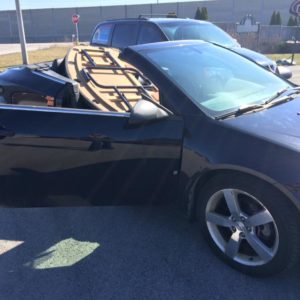 Instead of this customer asking us Which Vehicle do I Need to Fit Games, he just showed up in a convertible sports car to pick up a Blackjack Table. Dear Lord! This picture is here to demonstrate: What Not to Do 🙂
Here is the answer: go to the top of the page to the search bar, and type in the game you are renting or are considering to rent. It will take you to its individual product page and there you will see several tabs. You might find one that says, "What Kind of Vehicle do I need for Transport" along with another called "Dimensions" and another called "How Heavy is this". Those 3 tabs should give you plenty of information so that you show up with the most suitable vehicle. Also be sure to read "How to Prepare for Pick up" so that you know if you need blankets or bungee cords.
Alternatively, once you have paid for your order, you will automatically be emailed a list of products that you just booked in your attachment. Under each product is a link that will take you right to these links we are describing. So you should be armed with info now and you'll know Which Vehicle do I Need to Fit Games!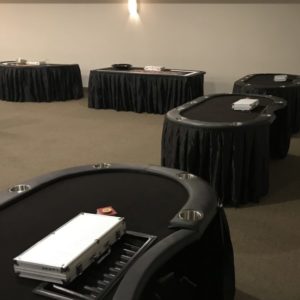 So you are wondering if we Deliver your order for you, or if you are responsible for Picking up your order. Here is your answer: Yes we deliver, and yes you have to pick up…. Let us explain!
We deliver only for large Casino Nights or Corporate Functions, Weddings, Fundraisers, as well as some Home Parties.  We reserve our time for these larger events and do not deliver for Stag & Doe's or Stags. Plus the whole point of those last two parties are to make money, not spend it!
Also there are some games, such as our DELUXE TABLES, that we do not offer Pick up as an option, so in some cases you have to use our Delivery Services.
With that said, we are super flexible with when you can come pick up your order and drop off your order.  Usually you can come a day or two in advance, and then return it a day or two after your event.  You would not incur extra charges for this, so not to worry!
ie) for a Saturday event, you would pick up on either the Thursday or Friday, and return it to us on either the Monday or Tuesday.
For a ton more detail on Delivery, please CLICK HERE.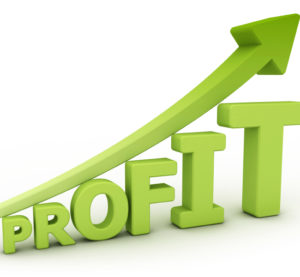 Go to the search bar and type in your game which will take you to the specific Product Page for that game.  Look for the tab called "How to Profit" and there you will find all the info required to make it a success! In this section it will tell you how to run the games in order to make a profit and what to charge your guests.  
Or you can visit our GAME RENTAL SIGNS page, and this will give you a quick idea as to how to run your game and make a Profit on Games. Alternatively, once you book, you will given an email that will detail your order. Under each item, will be these very same links to help you make a profit.
If you want a number, we cannot give you one simply because there are SO MANY FACTORS that go into your success! With that said, we can give you some ideas on how NOT to break even, and how to maximize your profits instead. But if you want individual tips by game, follow our instructions at the top of this page.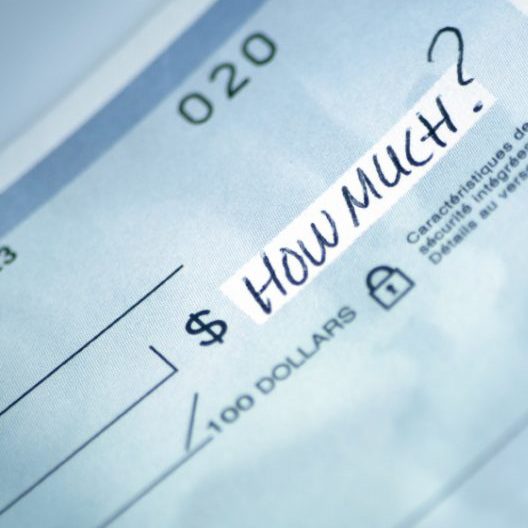 Our prices are firm because we go to great lengths in staying competitive with our pricing.  We regularly execute market research to compare our prices to ensure we are in line with others in the same industry.  We even have surveys that pop up on our website from time to time asking people what they think about our prices.  88% of people surveyed, continue to tell us that our prices are acceptable and are competitive. If you are from the Toronto region, you may think that you have died and have gone to heaven because our prices are pennies compared to Toronto pricing!
Plus we offer a ton of Packages and other ways to get discounts, which is just another way we keep our customers happy with the value that they receive.
Our advice is… if you find other companies that have a lower rental cost, just remember the age old saying – You get what you pay for! We have found that other rental companies continue to rent out equipment well past their expiry date, and do not have any sort of maintenance schedule to keep on top of damage.
If you don't care that the crown and anchor wheel is wobbly, worn down, has tears on the face of the wheel when people have ripped their signs off with packing tape, and that all the bearings are worn out – then be our guest and rent with them.  But if you want quality games that won't let you down and will make your event step up a notch in sophistication, then you know who to call, and it isn't the Ghost Busters!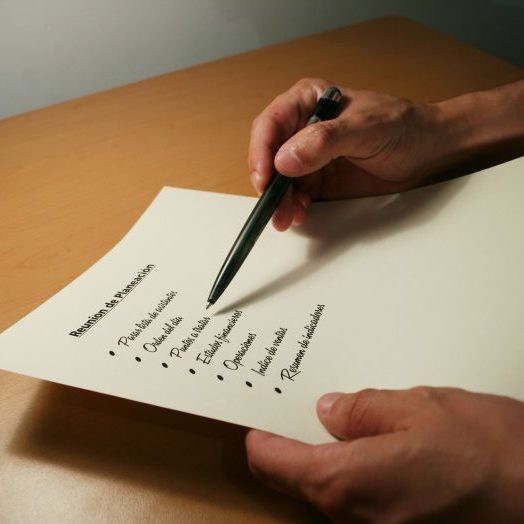 This is a tricky question, and not one we can answer in just a sentence or two. The question we always get is: How many Games Should I Rent? This depends on 4 things when we break it down:
The Crowd
The Logistics of the Night
How Long your Event is
The Number of Guests
The Crowd
Think about who is coming, and what they would enjoy. Also think about how much they will be willing to spend, as games like Blackjack, Roulette and Poker require some more cash than a game like Hockey Shootout. Some people are all about gambling at Casino Tables, whereas others just like the easy games that do not require much thinking or know-how. Have a good mix.
The Logistics of the Night
Think about when you are serving food, and what other surprises you have planned for your guests and try to make the evening flow nicely. Make sure to create a schedule.
We suggest that you continually bring out new games throughout the night to raise excitement and anticipation. Calculate how many hours you expect people to stay, how often you want to bring out more games, and you have got your number.
If you have a ton of games, keep some out the whole night, and others bring out slowly.  So perhaps the Jail & Bail and Crown & Anchor is out the whole time, but bring out the Bra Pong from 9-10 and the Punch a Bunch from 11-12 as an example.  
Make sure to advertise and really talk it up that those games (with the help from your DJ) and tell people that it will only be out for certain times.
Just don't bring out everything all at once.  As the excitement dies down and people leave.
How Long your Event is
If you only have the hall for 5 hours, don't cram it with activities as it is too much for people to digest
You want variety but you don't want anyone to feel overwhelmed by the amount of action happening, as they need some quiet and downtime
If you have the hall for longer, then gradually bring things out to generate interest over a longer period of time
The Number of Guests
This is purely for illustration purposes and it is just a suggestion, but here are some good guidelines:

50-100 people: 3-4 games
100-200 people: 4-5 games
200-300 people: 5-6 games
300 or more: 6+ games

Note that the number of games suggested above, can include toonie toss and other smaller games, so by no means are we suggesting that you rent 6 games off of us.  Most people tend to rent 3-4 from us as they might have a Pie in the Face, Guess the Bottle Caps in a jar, etc.
You just don't want people to be bored, but you also don't want too many options.  The more options you have, the more people you need to help run them!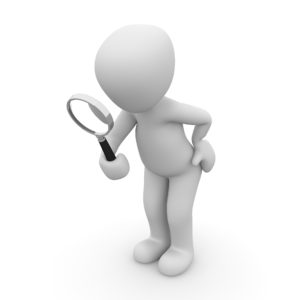 Of course you can come See the Games in person!  You just have to make an appointment first, so PLEASE CLICK HERE to schedule an appointment with us.  If you do not find a time that works for you, please ask us for our extended availability and we will see how we can help!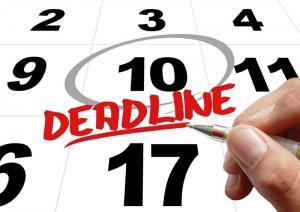 People are always asking How Far in Advance Should I Book? Super common question!  We always say the same thing – asap!  Some of the games we have 13 in stock, others we only have 1 version.  So if there are particular games that are deal breakers and you have your heart set on them, then book book book!  You can always just book the must have games for now, and add more down the road when you get a better handle on things.