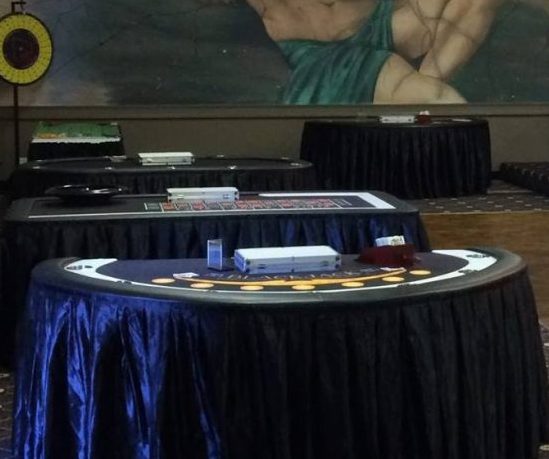 Once you have looked into how Many People each Casino Table Accommodates, as well as What Percentage of Guests will Gamble, you are well equipped to figure out how many Casino Tables to rent. Lucky for you, we have put together a handy spreadsheet where all you have to do is look at how many people will be in attendance, and it will dictate our suggestions on which tables to rent, and how many of each. Smart huh?!
Blackjack is always the most popular, followed by Roulette, and then Poker and so on.  The other Casino Games are extremely popular as well, but if you are going to have multiples of games, you may want multiples of the first three mentioned here.
Here is a super convenient and dummy proof spreadsheet which will help you get started.  It is broken down by game, and by how many guests you expect to attend.  Then we took 40% of that number and came up with a breakdown of what you may want to consider renting. Of course, this is just a guideline – you know your people better and what they would enjoy playing.  If you still need help deciding on quantities, just ask!
CLICK HERE to print the table that you see below OR to see a larger version of it.  
How Many Casino Tables to Rent

If you like our suggestions on How Many Casino Tables to Rent, and are ready to book, then head over to our CASINO NIGHT PACKAGES to make sure you get some discounts on your Casino Night!
Categories: Casino Night FAQs, Game FAQs