Planning a Casino Night is no easy feat, and there are so many things to do before the big day. Let us ease your planning woes and we encourage you to follow our list of Casino Night FAQs which break it all down for you, step by step.
Casino Night FAQs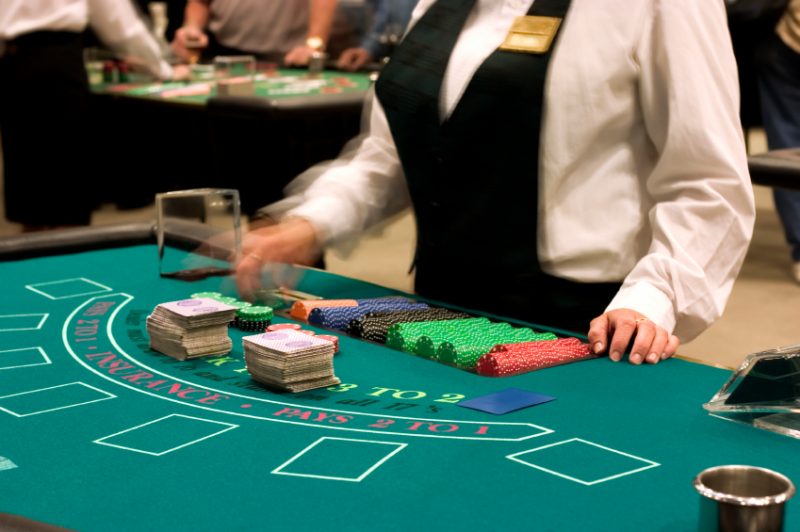 You might be wondering – How do I Book Dealers? When you book online with us, it will specifically ask you if you would like our Dealers if you are looking at one of our Casino Tables or Wheels. Check off that you would like them.
In the checkout, it will confirm that you still want these Dealers. Here is where you can enter the city that they would need to travel to, and the hours that you need them. Then it will give you a price.
Jack of all Spades will, on your behalf, contact the company that we subcontract our Dealers from, and provide them with all the information that you provided for your event. This company will take care of hiring the Dealers for your event, and they will contact you to figure out how you want the games run.
The Owner of the Dealing company (Vince) is fabulous to work with, and we have partnered with him since 2007! He might ask you questions like how you will like the games played, if there will be any raffles, how the poker chip structure will look like, or how the raffle ticket structure will look like.
Don't have any clue how to run a Casino Night for profit? Or is this just for entertainment yet you aren't sure how to make it all come together? Don't worry! His company is wonderful and he will guide you through every step till you are comfortable.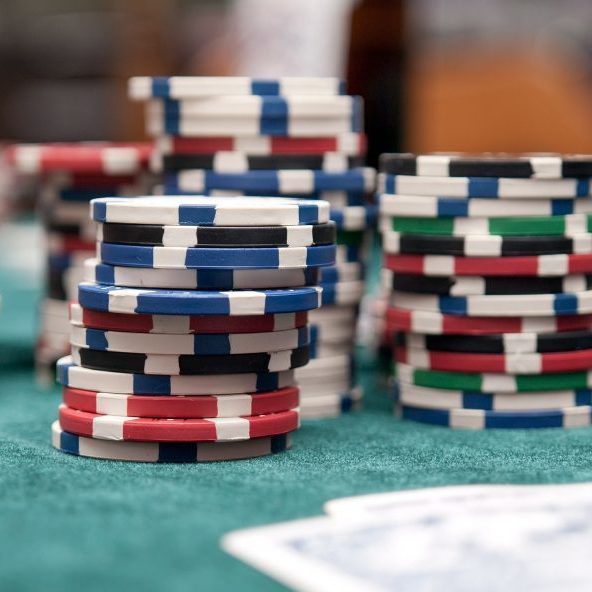 To help answer this common question about whether or not you need to get a Gambling License, we went to directly to the source and have copied and pasted excerpts right from representatives of the AGCO (Alcohol & Gaming Commission of Ontario).  That way we know we are giving you the right info!  Keep in mind, that that you should definitely cross reference our advice with their website, as the information you are about to read was the most current that we knew about, at the time of writing the article (March 2019).  This is just advice that we are giving you here, but it would be wise to double check things to ensure you are doing everything by the book.
To be quite frank here, if everyone followed the AGCO's rules perfectly, most halls would be out of business, and we would also be out of business!!  We believe you just have to be creative with how you do things.  Basically they do not like to see actual cash out at each game as they do not want people winning money.  We have been told that one idea is to instead sell raffle tickets at the front door as your guests enter, and they can use these raffle tickets to "gamble" with at the games.
They can give a raffle ticket to the person running the Golf Putt Challenge game for example vs. actual money and get a shot at it.  Just like they do when you go to a town fair – you give them money, they give you game tickets, and that is how you play their games.  The other way around things from what we have heard, is to not give away money as a prize, but instead an actual tangible prize.  If it is donated then even better!
One other important thing to note, is that they say Games of Skill are good but Games of Chance are bad.  So games like Hockey Shootout, Hole in One, Bra Pong, Bean Bag Toss – these all requires skill.  Other games like the Wheels and Plinko are all won by chance.  With that said, the Crown & Anchor and Plinko, are our most popular rentals, so figure that one out!
A spokesperson from the AGCO was quoted saying that Games of Skill are acceptable as well as a few other ideas:
As for games of chance and 50-50 tickets, she said people holding a stag and doe can try different ones (games of skill are allowed) or an auction, or simply charge more for tickets.
So that is why it is important to ask the hall if they have a gambling license because then you are permitted to run raffles.  In this article, they are quoted saying that there are 5 ways to make money at your fundraiser:
– Ticket Sales
– Donations
– Silent Auctions – get prizes donated, but no liquor bottles.  You can get LCBO or Beer Store gift certificates and have people write their bids down on a piece of paper. Try to get the Bride's side bidding against the Groom's side to increase the bid amounts
– Live Auction (same as above except with a lively auctioneer!)
– Games of Skill – not chance (putting contests, scoring contests, nailing the log, guessing how many jelly beans in a jar etc.) and then all of the funds raised through these methods go directly to the Bride and Groom
So now that we have cleared that all up for you, are things clear as mud now?!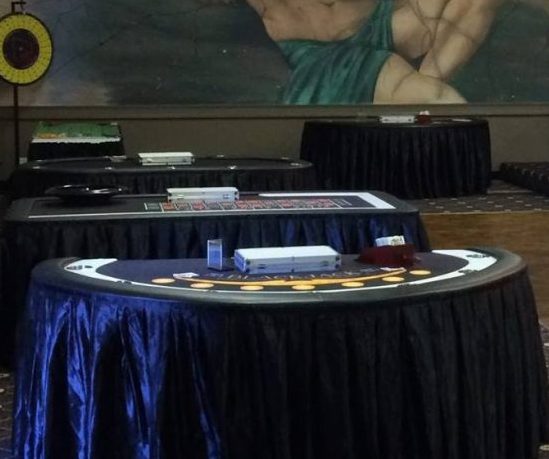 Once you have looked into how Many People each Casino Table Accommodates, as well as What Percentage of Guests will Gamble, you are well equipped to figure out how many Casino Tables to rent. Lucky for you, we have put together a handy spreadsheet where all you have to do is look at how many people will be in attendance, and it will dictate our suggestions on which tables to rent, and how many of each. Smart huh?!
Blackjack is always the most popular, followed by Roulette, and then Poker and so on.  The other Casino Games are extremely popular as well, but if you are going to have multiples of games, you may want multiples of the first three mentioned here.
Here is a super convenient and dummy proof spreadsheet which will help you get started.  It is broken down by game, and by how many guests you expect to attend.  Then we took 40% of that number and came up with a breakdown of what you may want to consider renting. Of course, this is just a guideline – you know your people better and what they would enjoy playing.  If you still need help deciding on quantities, just ask!
CLICK HERE to print the table that you see below OR to see a larger version of it.  
How Many Casino Tables to Rent

If you like our suggestions on How Many Casino Tables to Rent, and are ready to book, then head over to our CASINO NIGHT PACKAGES to make sure you get some discounts on your Casino Night!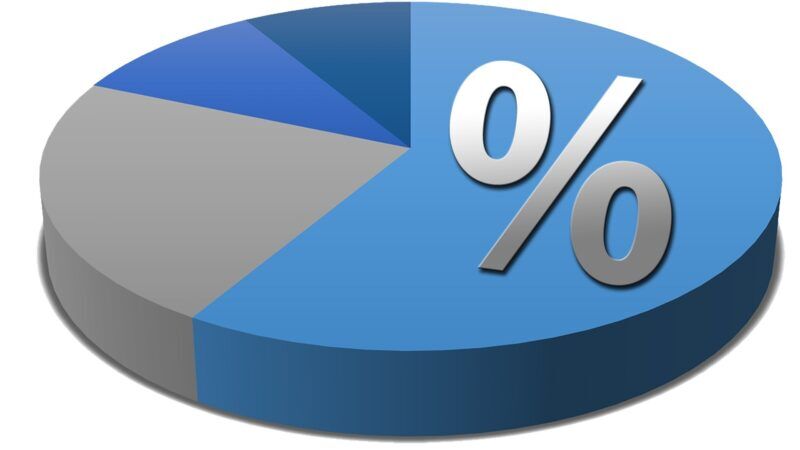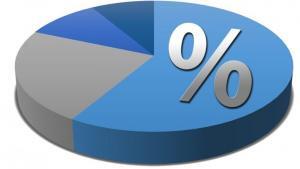 Well of course it can be hard to predict what Percentage of Guests will Gamble during a Casino Night.  You see, if you have couples coming, they may watch each other play so there might only be one participant at a Blackjack Table even though there are 2 people standing there as an example. If it is all coworkers, then you may have more participation but this depends on the ratio of females vs males.  Males typically are bigger gamblers but that is not to discredit the females.  Certain games attract certain genders too.
Now that we have totally confused you, we will try to help you with a number.  A good rule of thumb is to try to find enough games for 40% of your people.  So if you expect 100 to show, only find games that will accommodate around 40 at any given time.
Lucky for you, we have put together a spreadsheet that breaks down our recommendations based on the number of people you expect to come, and based on that 40% figure.  Aren't we kind?!  CLICK HERE to see a breakdown of how many people can play a Casino Game at any given time.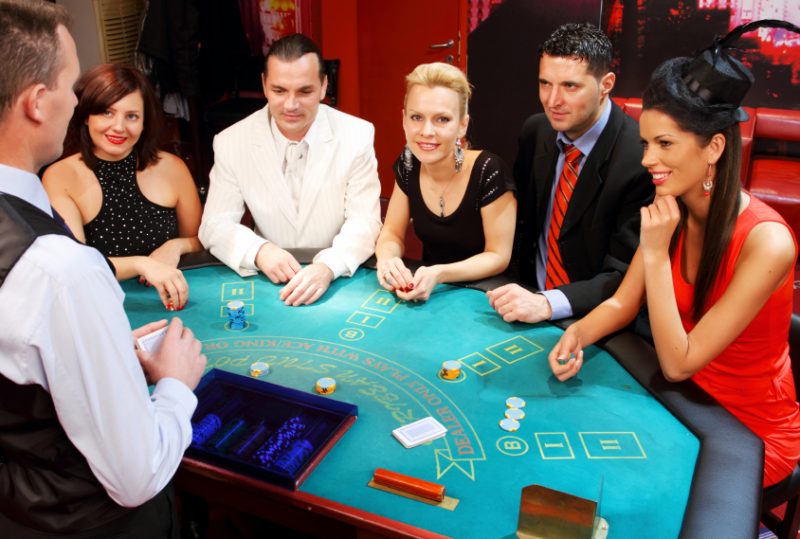 It helps to be able to understand How Many People each Casino Table Accommodates so that you can do your planning properly and have the right amount of tables. You don't want too many because it is a sad party when the room looks empty, but you also don't want too few because not everyone will get a turn. People might not feel like waiting in line to play, and will just give up. Below we have a list of our Casino Games so that you can judge how many people will be able to play at any given time.
The following can accommodate up to 6 people at any given time:
Roulette
Craps
Crown & Anchor
Horse Race Wheel
Car Race Wheel
Jungle Race Wheel
These Casino Tables can look after more:
The Blackjack Table seats 7 plus a dealer
The Poker Table seats 9 plus a dealer.
Now that you have this info, it should help guide you in choosing the appropriate amount of games suitable to the size of your party, and it should answer your main question of how many people each Casino Table accommodates.
It can be overwhelming to understand how to run a Casino Night Fundraiser, especially if you have not done this before, or if you don't gamble!  If you are using actual money on the tables to bet with, then this section does not apply to you! If you were thinking of providing people with chips as they enter the hall, then you are in the right place.
Many people think that giving people a stack of 100 chips each is an excellent idea.  And in theory, it makes sense.  But logistically it is a nightmare.  Carrying around a bunch of chips is not easy – you can put them in your pockets, or put them in a cup and carry them around, but it is not so simple.  Plus have you considered how many chips you would need to rent from us? Even if you wanted 50 per person… if you have 100 people coming, that is 5,000 chips so you would have to rent 17 cases of chips from us costing you around $190 just in chips!
Plus what are the chances that all 5,000 chips will make its way back into the cases before the night is done?  VERY SLIM! Which means more charges for you. Let us show you an easier way.
Our recommendation:
Instead give everyone ONE Poker Chip as they enter, or you can use ONE Raffle Ticket. This chip or ticket will be a different colour than anything else there at your event so no cheating can take place. They will take this chip or ticket to a PitBoss or someone that you have nominated in charge of this, and exchange this in for maybe 10 chips. These chips would be a high denomination of black and red lets say, rather than 50 white chips. If you use our Dealers and Pit Bosses, you will appreciate the fact that they will take care of this exchange of chips and tickets on your behalf and figure out how much to give each person. 
Your guest will take one of these higher denomination chips and exchange them for smaller denomination of chips at the actual Casino Tables when they are ready to play. When they are done playing, the Dealer will exchange them back in for higher denomination chips so again they are not carrying around 50-100 chips each. Make sense?
At the end of the night, you need to make sure that people return their remaining chips back to the Dealers and do not go home with them (or you will incur charges!). A way to encourage this, is to have people exchange their remaining chips in for Raffle Tickets. The more chips they have, the more Raffle Tickets they get, thus encouraging them to do well at the Fundraiser too! They can take these Raffle Tickets and rip them in half. They will keep one half of the ticket and put the other half in a Raffle Drum. Spin the Raffle Drum and draw a ticket out, and this person will win a Prize that you have picked out.
Makes sense?  We think so.  So this is how we run things when you use our Dealers, and if you don't use our Dealers, we recommend you still adopt this method. When booking one of our Casino Night Packages, we send you your invoice detailing what you ordered. There will be a link there to help you decide how to run your night, and will give you tips on whether to use blue chips or monopoly money.