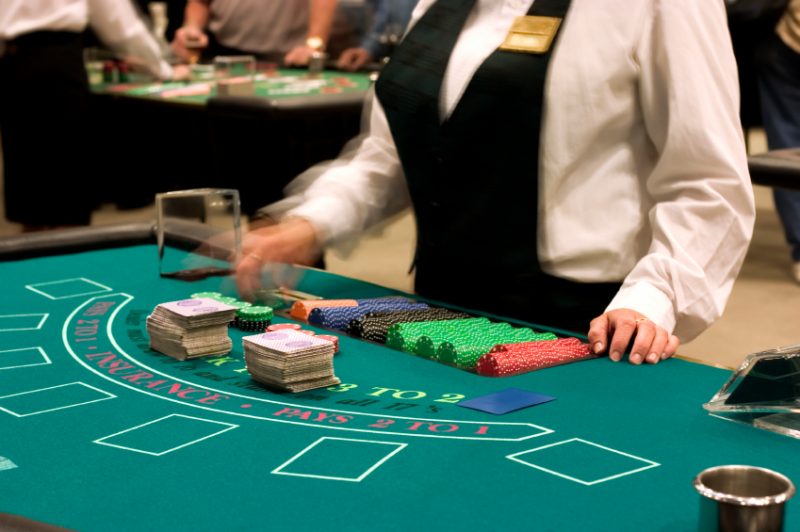 You might be wondering – How do I Book Dealers? When you book online with us, it will specifically ask you if you would like our Dealers if you are looking at one of our Casino Tables. It will ask you which city your event is taking place in, and that is all it needs to know!
You will get your price immediately while booking your games, which is fantastic. No guessing, no email tag, no back and forth. Get your price right away!
Jack of all Spades will, on your behalf, contact the company that we subcontract our Dealers from, and provide them with all the information that you provided for your event. This company will take care of hiring the Dealers for your event, and they will contact you to figure out how you want the games run. The Owner of the Dealing company (Vince) is fabulous to work with, and we have partnered with him since 2007! He might ask you questions like how you will like the games played, if there will be any raffles, how the poker chip structure will look like, or how the raffle ticket structure will look like. Don't have any clue how to run a Casino Night for profit? Or is this just for entertainment yet you aren't sure how to make it all come together? Don't worry! His company is wonderful and he will guide you through every step till you are comfortable.