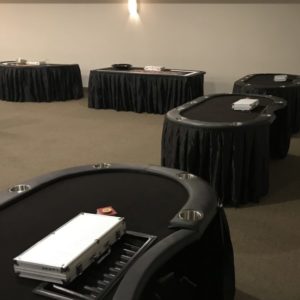 So you are wondering if we Deliver your order for you, or if you are responsible for Picking up your order. Here is your answer: Yes we deliver, and yes you have to pick up…. Let us explain!
We deliver only for large Casino Nights or Corporate Functions, Weddings, Fundraisers, as well as some Home Parties.  We reserve our time for these larger events and do not deliver for Stag & Doe's or Stags. Plus the whole point of those last two parties are to make money, not spend it!
Also there are some games, such as our DELUXE TABLES, that we do not offer Pick up as an option, so in some cases you have to use our Delivery Services.
With that said, we are super flexible with when you can come pick up your order and drop off your order.  Usually you can come a day or two in advance, and then return it a day or two after your event.  You would not incur extra charges for this, so not to worry!
ie) for a Saturday event, you would pick up on either the Thursday or Friday, and return it to us on either the Monday or Tuesday.
For a ton more detail on Delivery, please CLICK HERE.
Categories: Delivery FAQs, FAQs Before Booking, Game FAQs