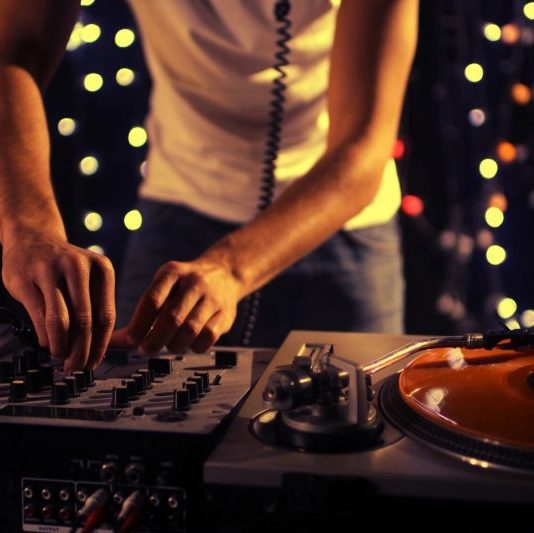 Music relaxes people and it encourages them to stay longer and spend more money. A home stereo, renting speaker equipment, using an iPod to play downloaded music, or using Spotify playlists will work if you are under a tight budget. But that can be a lot of work to prepare the songs in advance or have a buddy look after the music selection throughout the night. If you hire a professional DJ, they can help keep your guests happy as well as keep them at the hall longer, which is key. DJ's are trained to entertain their guests, and they can actually help you earn more money by making announcements throughout the night informing your guests of a new raffle or game that is about to start. Give them a schedule of when things are happening, such as Raffle Draws or a competition for one of the games or when the bar is shutting down.  They can hustle and take the pressure off of you to help sell things.  They can also get people to participate in games, or they can announce the Door Prize winner's name.
But… they do come with a price.
If you have chosen a DJ, he/she should have a very large selection of music that will work for all age groups. Look at the possibility of hiring the DJ for the wedding as well, as there may be a combo discount. Decide whether you want dancing at this event or if you want your guests to concentrate on games only. If the hall is small and congested with a lot of games and activities going on, there is a good chance that less dancing will take place. However, a good selection of background music to please the guests creates an exciting ambiance. Hire the D.J. from 7pm to 1am, but keep in mind that the majority of guests tend to show up between 9pm and 10pm.  Kids today huh?! For a good D.J. you should pay between $400 and $500 however you can definitely pay up to $1000 if you get their special effects. We highly recommend checking out Spirit of Sound.
Category: Fundraiser Planning